After researching all the motors out there, I decided to replace my Top 80 engine with the new Cors-Air M25Y or better known as the Black Devil.
My frame is a Fly Products Power Jet. You can see the first picture of my frame with the Top 80 removed.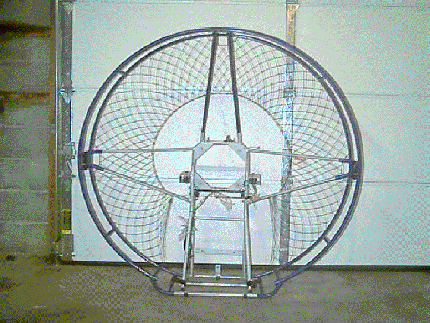 The next step was to decide how to mount the engine to my frame using the four existing mounting holes. The mounting holes didn't line up with the Black Devil's mountings.
I came up with an aluminum plate that would bolt to my existing mounting holes and then measure the Black Devil holes, drilling the plate to match those.
I also had to add spacers from one inch round aluminum stock. They would push the motor out further from the frame as the muffler and exhaust was coming in contact with my frame.
Here you can see two photos, the plate and the plate with the spacers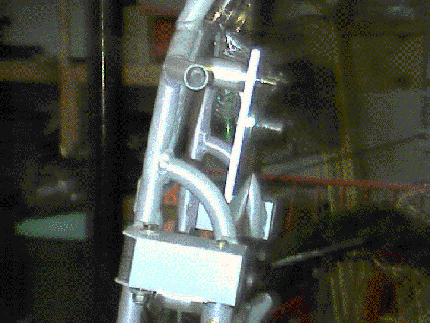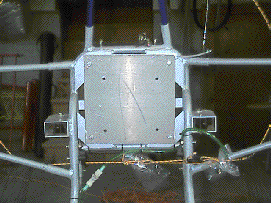 Then it was time to add the rubber mounts that I bought from the Grainger Company.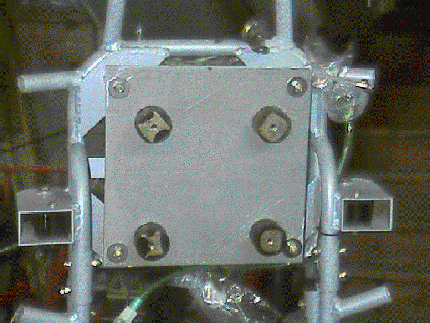 Then I added the engine and exhaust making sure all is torqued and Locktite is added.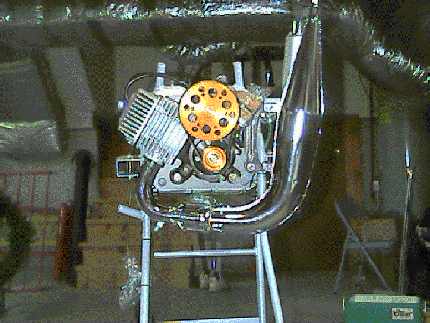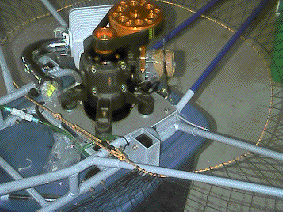 After that I was ready to add the fuel tank and prop.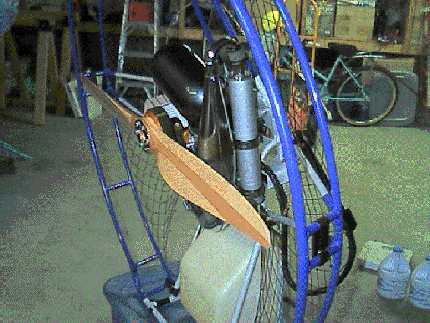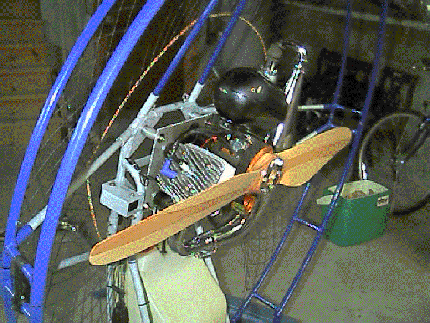 Then run the engine up, tune and fly!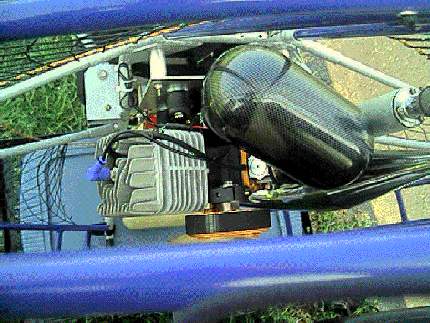 The problems I ran into were:
· Getting the exhaust to clear the frame. As I said, I had to come up with spacers that pushed the engine away from the frame.
· When I had the aluminum cut to make the spacers I went to a local welder and he had problems cutting them level. I had to go back several times before they got it right.
Right next store was a machine shop where I should have went in the first place. The welder wanted $20.00 vs. $40.00 from the machine shop, but it would have been perfect the first time.
· Getting the correct rubber mounts from Grainger took about three trips. I first started with mounts that had the male threaded ends, but they were not long enough to get though all the plates,
spacers and nuts on/through. Then, I got the female style mounts, but the stress factors were not high enough and could cause the engine to shake too much.
· I can't tell you how many times I went to the hardware store! Just when you think you have the right size nut or bolt, think again. It never ended.
Ron Hogan