I wanted a machine that was light, powerful enough to tandem with, and able to break down into a large Samsonite travel case to travel with.
I believe I have it with this machine.
I bought the Black Devil through Alex Varv who got the motor to me in 3 to 4 weeks from the order date, and as is known, Alex is always very helpful and communicative to his customers.
From what I have experienced so far, this motor is extremely powerful, is very high quality, and always starts first or second pull.
I could not believe the amount of force this thing produces even at 2500 RPM during the run-in... it was blowing leaves off of the trees nearby!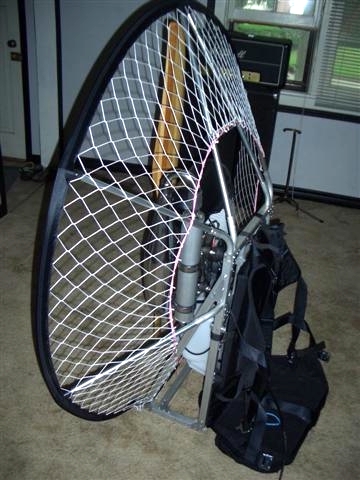 The frame/cage setup as well as the harness, throttle, and gas tank where all bought through Francesco De Santis. The frame and cage are very light and well constructed, and everything went well fairly easily.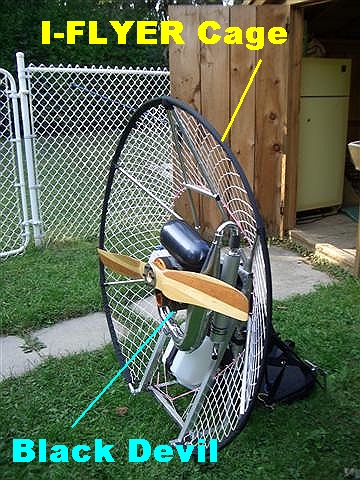 Check spent a lot of time, as I understand, modifying his
frame to accommodate the Black Devil, and there were some impatient times over the long waiting period on my behalf as I was eager to get in the air! However, Check did try hard to have this frame perfected, and he was even kind enough to send appropriate aluminum spacers and motor mounts that worked nicely to complete the construction of this beast.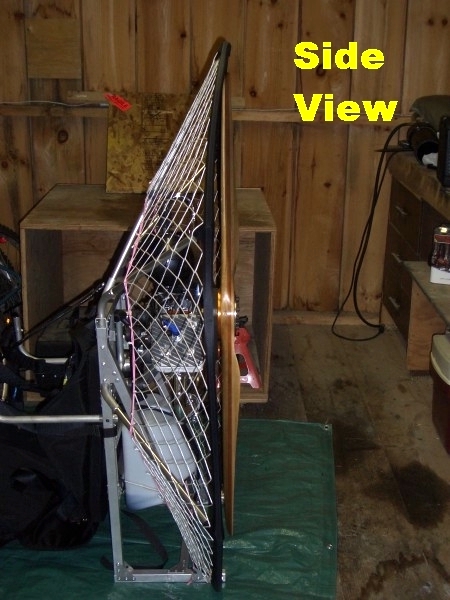 I did have a slight problem with the friction between the throttle and the housing, so I had to rebuild the throttle using bicycle gear cable, and my next step down the road will be to build a throttle with cruise control.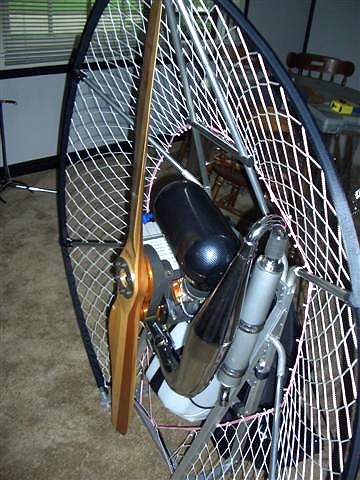 I have already stated how powerful this unit is, but I must also comment on the weight. I need to get it on a scale to determine the wet weight, but I would guess it is not much more than 50lbs. I have absolutely no problem getting off the ground with it on... in fact, I can almost pick it up and put it on like a backpack! I have previously tried on a Fresh Breeze Solo210 and a Walkerjet RR, and let me tell you -- they are much, much heavier than my Black Devil I-flyer.
The weight of my machine with 3 liter fuel in the tank is 55Lb.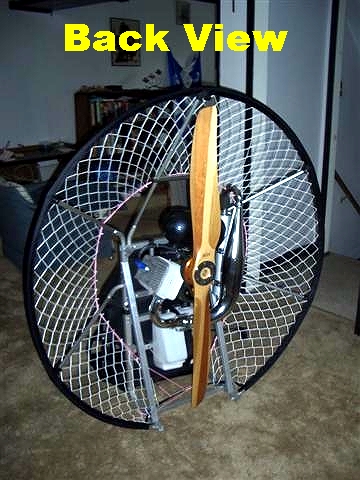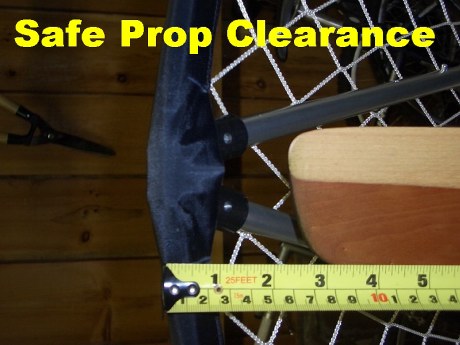 I also need to thank, so far that is, Bruce Brown, Randy Frise, Mike Cannela, and Andre Zeman for answering my numerous, and probably sometimes stupid questions while trying to decide what to build.
Thanks to everyone else on these yahoo boards who leaves positive comments... I gained a lot of knowledge through you these past few months.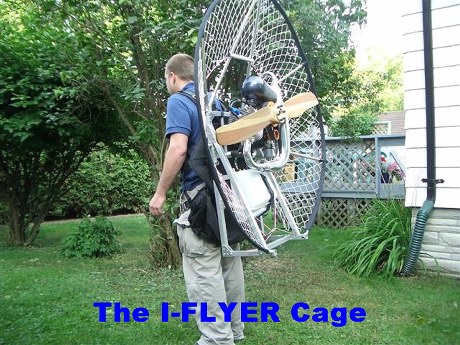 Anyways, enjoy the pictures.
Mike Visser